Local investment is certainly important. Nevertheless, it is just as vital to
invest in international markets
. This is why you need to learn how to buy Nasdaq shares in Australia.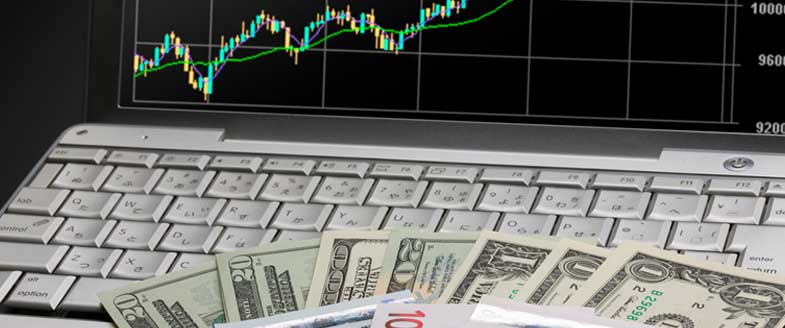 Doing so can help you to diversify your portfolio and improve your returns simultaneously.
Interested in Nasdaq shares? You can start with a low deposit on
HFTrading
.
Needless to say, it can be a bit confusing to figure out how to buy international shares.
This is especially true for a platform as well-known as Nasdaq. If you are seeking guidance in this endeavour, then you need to consider the following information:
Understanding Nasdaq
What do you mean when you say you want to buy shares in Nasdaq? Although it may sound like a simple enough statement, this isn't necessarily the case. The term Nasdaq can actually refer to a number of things including Nasdaq stock exchange, Nasdaq 100, and Nasdaq Composite. Therefore, your first order of business is to narrow down the section that you would like to invest in.
Even if you only have $1000 or less, you can get started with investing.
Nasdaq Stock Exchange
The Nasdaq stock exchange is a global electronic marketplace. Investors use it to buy and sell stocks. The exchange is owned by Nasdaq, Inc. which is a publicly traded company. At the moment, there are over 3,300 companies listed on this exchange.
You can't actually invest in Nasdaq, per se. You can buy stock in Nasdaq, Inc., though. However, what most people mean when they say "investing in Nasdaq", is to buy Nasdaq-100 or invest in Nasdaq Composite Index.
Nasdaq-100 Index
Nasdaq 100 consists of the top 100 non-financial companies listed on the Nasdaq stock exchange. As such, it is largely associated with tech companies and is home to Apple, Alphabet, Amazon, and Microsoft. The index also includes:
Healthcare
Consumer Services
Consumer Products
Industrials
Nasdaq Composite Index
Most people are interested in investing in the Nasdaq Composite Index. This is because it is the most widely followed general market participant. The Nasdaq Composite Index tracks most of the securities listed in the Nasdaq exchange. This is with the exception of:
Closed-End Funds
Exchange-Traded Funds
Convertible Securities
Preferred Shares
Derivative Securities
I really like index funds, because of the diversification.
The Advantages of Purchasing Nasdaq Shares
Let's take a look at some of the benefits associated with purchasing Nasdaq shares:
Greater Investment Opportunities: Nasdaq is one of the most respected and versatile exchanges in the world. As such, you can find an enormous number of high-value stock in one place. Not to mention, it is far more worthwhile than only investing in local markets.
Diversification of Portfolio: the best way to minimize your losses in the investment game is to diversify your portfolio. This is quite easy to do with Nasdaq as it contains numerous securities from a wide variety of industries.
Good Performance: Nasdaq may hit a rough patch every now and then, but it always manages to bounce back. It is well-performing over an extended period of time. Due to this, it is a sound investment for most investors.
More Affordable Options: a while ago, it may have been too expensive to invest in Nasdaq shares. As it has become more common, though, the brokerage fees have reduced quite a bit. This has allowed the average investor to embrace this opportunity as well.
Ways to Purchase Nasdaq Shares
There are three main ways that Australian investors can buy Nasdaq shares – buying shares, investing in ETFs, and CTF Trading. Let's take a look at what the most appropriate avenue for you is:
Buying Shares
If you want to own a percentage of the Nasdaq stock, then you will need to purchase shares outright. To do this, you will require a stockbroker. You will also be required to open an international brokerage account. You can do this via a major Australian bank such as Westpac, CommSec, ANZ, and NAB.
This isn't a viable option for most people, however. This is because to own the stock, you will be required to pay the going rate. At this moment, the cost of a single share for the Nasdaq Composite Index stands at over USD 10,000. The Nasdaq 100 Index costs around USD 10,600 per share.
Needless to say, this isn't a suitable option for the average investor, particularly if you are new to the market.
Investing in ETFs
Another option would be to invest via an ETF. This is a rather common option in the US. However, when you are considering investing in Nasdaq from Australia, ETFs become a little trickier. This is due to the fact that, in Australia, there are a limited number of providers to select from.
Furthermore, using ETFs to invest in Nasdaq means that you end up incurring a number of charges. You have to pay the fees quoted by stockbrokers, pay brokerage fees, and then have to be able to afford management fees as well. All in all, it can be a rather expensive endeavour.
CTF Trading
Clearly, the two options above aren't all that reasonable for the average investor. This leaves you with CFD trading. With Contract for Difference Trading, you don't actually own any shares. Rather, you are taking an educated guess on the price movement of the stock.
The main advantage with CFD trading is that you only expected to pay a small portion of the asking price. This is traditionally around 10 percent. This means that instead of paying $10,000 per share, you will pay just $1000 for an opening. This is quite a bargain.
How to Purchase Nasdaq Shares
Now that you have isolated CTF trading as the best option for you, there is just one step left. This is to purchase the Nasdaq shares. However, you can't do this directly. Instead, you have to go through a suitable broker.
Once you have identified the right broker, you will need to open up an account. Each broker offers various accounts. Make sure that you registering for one that allows you to engage in CFD trading. Once the account has been set up, it is simply a matter of funding the account according to how much you wish to invest.
Then, it is a matter of starting to trade.
How to Select a Broker
When it comes to buying NASDAQ shares, the right broker is one of the most important elements. The best broker for you will provide you with the kind of access that you are looking for while simultaneously offer suitable fees or commissions.
Here are some of the things that you should look for when selecting a broker:
Well-Regulated
It is unfortunate, but there are some unsavoury brokers out there. To reduce the risk of getting swindled, you should look for one that is regulated by the proper authorities. In Australia, it is best to look for brokers that are regulated by ASIC.
You can then be certain that the broker that you are associating with has adequate capitalization, maintains segregated accounts, and offers fund protection.
The Right Access
Not all Australian brokers will allow you to invest in Nasdaq shares. Thus, your first order of business is to make sure that the broker provides you with the proper access. This is why you should opt for HFTrading as a broker.
This broker allows you to trade on all major global indices, including Nasdaq. Therefore, it will be a fairly straightforward process for you with this broker. As an added bonus, it also has around the clock support, which is quite important when trading with international markets. It is regulated by ASIC and the New Zealand Financial Market Authority for added measure.
Appropriate Charges
The charges between brokers can vary quite a bit. Due to this, you do have to do your research before making a decision. At the end of the day, the charges that you will incur from your broker could have a significant impact on your profit margins.
Brokers will either charge a commission or will or charge according to the spread. It is up to you to determine what you prefer. One thing that you should make sure of, though, is that there aren't any hidden fees. Some brokers may neglect to avoid certain costs to lure in a client. However, at the end, you end up paying much more than you initially bargained for.
Support
Not every investor or trader is highly qualified or experienced. Even if you are, there is a good chance that you will require some assistance at one point or another. Therefore, it is important to find a broker that will give you the support that you require.
Now, support can come in all forms. One type is customer service and a good customer service team can help in handling any issues that you may have. The other is educational support. Here, the broker offers you various materials and sources to help build up your knowledge regarding trades.
This concludes your guide to buying Nasdaq shares in Australia. As you can see, there is quite a bit that you need to learn about this process. Once you have gone through all this information, though, you are better equipped to begin your journey. In turn, you are at a far better position to make a profit on all of your investments.