You might be wondering how to buy Amazon shares in Australia. Unfortunately, Amazon shares aren't available in the ASX. But you have alternatives.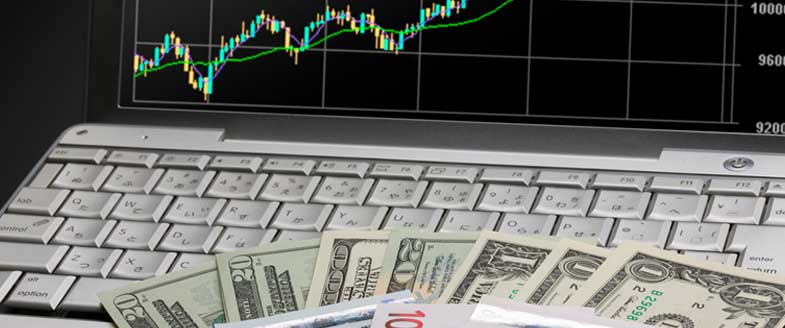 This is disappointing as the company only keeps growing. We've run through how you can get hold of the stocks. We've also discussed why the company's shares make a great investment.
Why I love Amazon
If you've ever bought something online, you probably did so from Amazon.
The company is American, yet it has a profound global presence. Jeff Bezos founded it in 1994 and he is now the richest man in the world. Amazon isn't just an e-commerce service, it's a conglomeration of various businesses. One of its most successful ventures is in the entertainment industry.
In the United States, Amazon reigns supreme. It's also number one in many parts of the world. It has a couple of competitors. Ali-baba is quite popular in Asia.
You don't have to be American to realize that investing in the company is a good move. Compared to the US, the platform doesn't have as much of a presence down under, though it's still very popular.
How Do You Buy Amazon Shares in Australia?
If you want to buy stocks from the company, you'll have to work with an online broker. There are many of them available, and we've run through three that any Aussie would love.
eToro
eToro is more popular than HFtrading, but we think it doesn't perform as well. This is mainly due to its education center. It doesn't have as many resource guides. The available options resemble outlines rather than educational material. eToro hosts webinars too, but they focus more on how markets are doing.
A positive factor about the site is its tools. There is an in-depth news section that runs you through trading ideas and data. There are also market updates on its blog.
The broker offers 24/5 customer support. However, you can only contact them through their ticket system. We found their support team very helpful and friendly.
You'd be glad to hear that eToro is safe. It is regulated by the Australian Securities and Investment Commissions and many governing bodies ­– CySEC and FCA authorize the site.
Australians and citizens of most nations can buy Amazon stocks from them except for the United States.
You can trade all major asset classes on the site. However, eToro hasn't been very transparent with their numbers. All we know is that there are over 47 FX pairs available.
Something we appreciate about eToro is its demo accounts. They help you learn the tricks of the trade, giving you $100,000 in virtual money to try out. This is appreciated, but it isn't something out of the ordinary. HFtrading offers demo accounts too.
IG Markets
IG Markets is not as popular as the other two, but it can be used to trade major asset classes. It is known to let you trade the largest number of CFDs in the world. The platform is fairly new to the world of share trading. However, there are over 11,000 Australian and 2000 international shares.
You'll have an easy time buying Amazon stocks from them. They're known to have a thorough research section. There also are many tools for you to utilize.
IG Trading even offers advice from its team of experts. We think the educational section is much better than eToro's. There's even an in-depth glossary for trading terms.
If you have an issue trading with them, you can utilize their 24-hour support desk. Their support team is well-trained and we received expert replies. No, you won't be contacting them through tickets. IG Trading lets you email and free call them.
Opening an account on the platform isn't difficult. It took less than 5 minutes for us. That being said, if you're outside Australia, you won't be able to sign up. The platform is only available to Australian taxpayers.
If you're thinking of working with them, know that they are very secure. They are regulated by the Australian Securities and Investments Commission. User money is held in a separate bank account, authorized by the ASIC.
Like its alternatives, you can create a demo account on it. Here are the platforms with the highest ratings on our site.
HFtrading
HFtrading is highly secure. It is regulated by the Australian Securities and Investment Commission, as well as the New Zealand Financial Market. What's even better is that it is authorized by them. This means that that HFtrading follows a framework that ensures it always has enough capital, security deposits, ample client privacy, and audits of their system.
It has one of the easiest sites to use. However, the only language offered is English. This shouldn't be much of an issue as its services are only available to Australian and New Zealand citizens. We also found that the account opening process was very quick.
HFtrading lets you trade all major asset classes. Their selection of stocks and cryptocurrencies is the best. You get access to 50 FX pairs, 17 commodities, 20 global stocks, 51 cryptocurrencies, 214 Share CFDs, and three ETFs.
You'll be able to trade Amazon stocks easily as there is an education center as well. The broker utilizes an MT4 platform with various trading tools to get the best results.
One thing we love about them is their order execution speed. HFtrading is one of the fastest in the game.
Although it doesn't offer 24/7 customer support, its 11/5 support team is helpful.
Reasons why Amazon might be a good investment
Every investment is risky. Nobody can guarantee that Amazon will still be the #1 online retailer in 10, 20 , 30 years.
However there are some factors to take into consideration. This is a strong indication that Amazon will stay strong for the following decades.
Here are 7 reasons why you should be investing in them:
1. It Keeps Growing
Most people get their groceries online, and Amazon Prime offers this service too. They even offer free delivery. There are no way people will stop taking advantage of this – especially since e-commerce sales are on the rise. In 2019, it was estimated that e-commerce purchases made up 14.1% of all retail sales in the world. This percentage is projected to grow to over 20% in 2020 – Canalys.
2. Amazon Has Many Avenues
Amazon isn't just an online store. The company has entered many industries. One of their most noteworthy ventures is Alexa – the at-home assistant.
When you purchase Amazon Prime, you get access to many services. One of them that keeps people coming back is Amazon's streaming service – Prime Video.
The fact that they're a successful e-commerce site means they'll continue to make money. It's only natural that ad revenue will increase. The number of products they offer would increase as well.
3. Their Cloud Service Is the Best
Not many people know this, but Amazon has a cloud service of their own. It arguably brings the company most of its profits. In 2019's fourth quarter, it brought in 11% of revenue but this made up 67% of total profits.
4. It's Owned by A Founder
Studies have shown that companies run by their founders are the most successful. Amazon is still owned by Jeff Bezos. As of now, he owns 11.4% of the company. His stock worth is over USD 100 million. Having such a large stake will only encourage Bezos to keep growing his company.
5. Amazon Is Supreme
It's noteworthy that Amazon is the leading e-commerce service in the US, one of the world's superpowers. Amazon is also the leading name in several other countries, as it has countless fulfillment centers.
6. Amazon Prime Is Doing Well
Amazon Prime is one of the reasons the company is doing so well in the United States. At the beginning of 2020, Amazon said they had over 150 million Prime users. According to them, it was 100 million back in 2018. They charge almost $119 a year on a prime membership. You don't have to do the math to realize that they're making a lot of money from the service.
7. Amazon's Customers Won't Go Anywhere
The company has a loyal following. A survey by the Bank of America found that 58% of shoppers search for products on Amazon, before Google. When you keep in mind that Google is the universal hub of information, this is telling.
Final Thoughts
Unfortunately, you can't buy Amazon's shares directly from the ASX. However, the company is worth investing in. It's arguably the leading e-commerce site in the world. What's best about Amazon is that it is a conglomerate of services. One of the most successful aspects of the company is its web-hosting service. This made up almost 67% of Amazon's profits in its Q4 for 2019.
More people are buying their groceries online, which is why Amazon is doing so well. It will keep getting ad revenue and sales from its expanding range of products.
In terms of where you can buy its stocks, you should be working with an online broker. Unfortunately, there are many out there, so do your research in advance to keep from getting scammed. The following are the best:
HFtrading
eToro
IG trading
If you are looking for alternatives, then buying Woolworths shares and Disney shares can be a profitable decision.
We believe HFtrading is the best, simply because of how easy it is for beginners to use. With all this information in hand, you can now make a more informed decision about buying Amazon stocks.