The first step in your investment journey is to find the right platform. As a result, you may be wondering if M1 Finance is an option for you.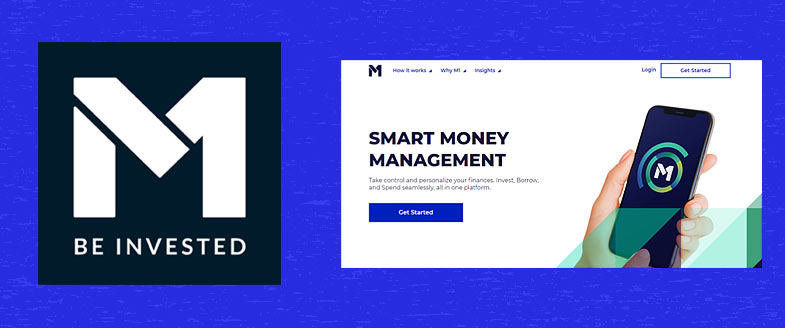 Before you make this decision, it is important to understand the premise behind the platform and to get a better idea of its features.
M1 Finance is not available in Australia yet. However
eToro
is an even better alternative, if you want to start investing online.
To do this, simply check the details mentioned below:
How Does M1 Finance Work?
M1 Finance has three areas of focus – investing, borrowing, and cash management. The three services are combined on a single platform, ensuring that you can seamlessly access each element at any given time.
With M1 Finance, you can:
Build your portfolio for free
Schedule weekly, biweekly, or monthly deposits
Access a flexible portfolio line of credit after certain portfolio value
Use M1 Spend checking account for loan repayment, direct deposits, and automatic investments
M1 Finance is mostly involved in what is known as pie investing. This is when the platform works to ensure that you are engaged in balanced investing.
The pies show you the distribution of your assets and holdings.
Is It Available in Australia?
There is some confusion about whether M1 Finance is available in Australia. This is because it is possible to access the site and download the app regardless of where you are. Despite this, it appears that this platform isn't currently available in Australia.
To begin with, the company hasn't provided any information about a support system in Australia. Furthermore, it is stated that only US citizens or US permanent residents with a current US mailing address can open up an account with the site.
Nevertheless, as the popularity of this platform grows, it could become available in Australia.
M1 Finance Disadvantages
M1 Finance is a popular investment platform that offers a range of features and benefits for investors, including commission-free trading, fractional shares, and customizable portfolios. However, as mentioned in the fact above, there are some disadvantages to using this platform that investors should be aware of.
One of the main drawbacks of M1 Finance is that it does not offer human advisor support. While the platform provides a range of tools and resources to help investors make informed decisions, it may not be the best option for those who prefer to work with a professional financial advisor.
Another disadvantage of M1 Finance is that it does not provide tax-loss harvesting. This feature allows investors to offset capital gains with capital losses, potentially reducing their tax liability. While some other investment platforms offer this feature, M1 Finance does not.
Finally, M1 Finance is limited in the types of investments it offers. The platform currently only supports stocks, ETFs, and cryptocurrencies. This may be a disadvantage for investors who are interested in other types of investments, such as bonds, mutual funds, or alternative assets.
It's important to note that while these disadvantages may be significant for some investors, M1 Finance still offers a range of benefits and features that may make it a good option for others. For example, the platform's customizable portfolios and fractional shares can be a great way to build a diversified investment portfolio with minimal fees.
Ultimately, whether or not M1 Finance is the right platform for you will depend on your individual investment goals and preferences. It's important to research and compare different investment platforms before making any investment decisions, and to choose the platform that best meets your needs and priorities.
The Signup Process
Here is a breakdown of the signup process:
Registering an Account
Registering an account with M1 Finance is fairly straightforward. You simply have to provide an email address and a password. There are no fees included to sign up with this platform. At this point, it is possible for you to open an IRA account as well as a general investing account.
If you sign up for your account during normal business hours, the account will be opened immediately. In case you attempt to do it at other times, the account will only be opened the next business day. In the event that your account is flagged for any reason, it may take up to five business days for it to be opened.
Establishing Portfolio Preferences
The moment that you have opened your account, you will need to point out your portfolio preferences. The platform will provide you with some preselected investment categories. These will be selected according to your profile.
There are several prebuilt pies on the platform. Nevertheless, you do have the option to customize them as you see fit. To do this, you will need to amend your portfolio and change up your investment categories.
Selecting Your Account
Your next step will involve selecting from different brokerage accounts and some IRAs. Once you have done this, you will need to provide the platform with several details. This includes your social security number, birth date, and details about your assets and income.
Funding Your Account
The final step involves funding your account. This will involve linking your M1 Finance account to your bank account. After this, you will be able to directly move funds into and out of your M1 account. This particular step is carried about by a third-party system to keep all your information secure.
M1 Finance Invest Features
One of the main features of M1 Finance is the Invest element. Here are the top features:
Free Investing
One of the main advantages of this platform is that there are absolutely no fees included when investing. As such, you aren't required to pay any fees whenever you trade. At the same time, you will not be charged a commission either.
M1 Finance goes one step further – there aren't any annual fees involved in the platform. Also, there are no charges involved with selling your securities either.
Numerous Accounts
There are four types of financial accounts that you can open on this platform:
Individual: this is an individual taxable account that can be set up for general purpose investing needs.
Joint: this is where you can set up an account with a spouse, relative, or a domestic partner.
IRA: you can select from traditional, ROTH, and SEP IRAs.
Trust: you can manage your trust accounts via M1 Trust Account.
The Pie
As mentioned, M1 Finance is involved in pie investing. Due to this, you have the option of selecting either customizing your pies or choosing from professionally designed pies known as Expert Pies.
Expert Pies are based on evidence-based systems that are used by successful brokerages and advisors. You can select from pies based on your desired outcome. Thus, you can select ones that will either help you reach certain financial goals, minimize risk, or invest with whole industries more easily.
With custom pies, it is up to you to decide which categories to invest in. Once you have selected your investments, you can pick your desired weight – these percentages will be dedicated according to your portfolio's current standing.
Whenever you fund your portfolio, the money will automatically be added to your investments depending on your target asset location. The money will also go into each investment to balance out your targets according to your initial plan.
M1 Finance alternatives include Xoom, Thinkorswim and Betterment.
M1 Finance Borrow Features
The Borrow feature on this platform allows you to optimize your money management. It is possible for you to borrow up to 35 percent of your portfolio and pay it back on a scheduled basis.
With M1 Borrow, you can do the following:
Fund Expensive Purchases: you can fund personal purchases without having to take money away from your investments. The flexible borrowing options ensure that you can borrow the money for virtually any purchase.
Refinance Current Debt: you can refinance any kind of loan such an auto loan, mortgage, or student loan. In doing so, you can enjoy lower payments and flexible due dates.
Add Leverage to Portfolio: you can invest even further and increase your returns.
M1 Finance Spend Features
As mentioned, you can link up your bank account to your M1 Finance account. When you do this, you can experience the following advantages:
No annual fee
ATM fees covered once a month
No balance minimum
FDIC insurance up to $250,000
The Top Alternatives
As M1 Finance is currently not available in Australia, you may be looking for other alternatives. In this case, here are your top options:
Raiz
This is an ideal platform for beginner investors who have very little money to invest. You can invest as little as $5, while simultaneously standing the chance to make a decent profit. Here, the platform will look at your purchases and round up the number – the difference is placed into your investing account so that it can accumulate.
SelfWealth
Here, you can buy shares at a flat rate. As a result, you don't incur any hidden costs whenever you place a trade. Furthermore, the general setup and layout of this platform make it easy for novice investors to manage. The only issue is that you only have access to approved, local, bank and markets.
Plus 500
This is a great option for a trader that wants a platform that will grow with them. The Plus 500 CFD platform has different features for traders of all levels. It also offers CFDs over a number of instruments, allowing you to broaden your trading horizons. The fees for this platform are higher than most others.
This is what you need to know about M1 Finance. It is clear that it is a useful option for newer investors who want to learn the ropes of the industry. This platform makes it incredibly easy to invest and keep track of your portfolio. Thus, if you are new to financing, this is one of the better options available to you.