Maybe you haven't heard of Venmo, but you must have heard of PayPal before or even used it for money transactions.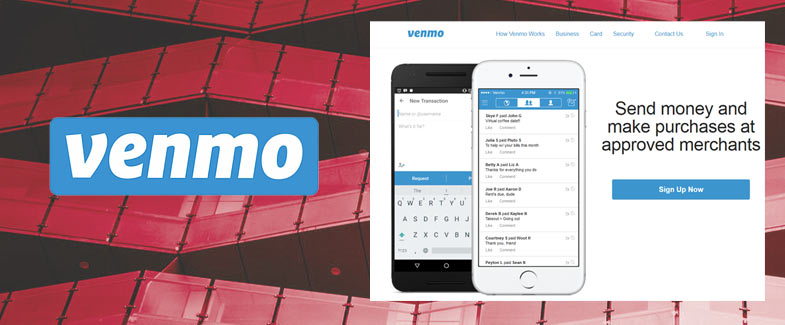 Now, think of Venmo as a child-company of PayPal since it is powered by PayPal. It is also similar to Cash App.
Venmo is not available in Australia. If you are interested in sending money and pay the lowest fees possible,
try TransferWise
.
Hard cash, much like compact discs and cassettes, is becoming more and more phased out falling victim to today's mobile and internet-steered society.
No one likes carrying paper money anymore, and bank cards are confusing not to mention susceptible to fraud and theft. Besides, doing all the math involving your funds every time you make a transaction is tedious.
This is where Venmo comes in. Venmo offers you an easy way to transact money with friends. What's more, it has an optional social network where you can connect and interact with your friends.
What's Venmo?
Venmo is a digital wallet & mobile payment service that lets you make or share payments with individuals. Account-holders can transact money between each other as long as the sender both live in the U.S.
If you are interested in sending money with low fees, we recommend TransferWise.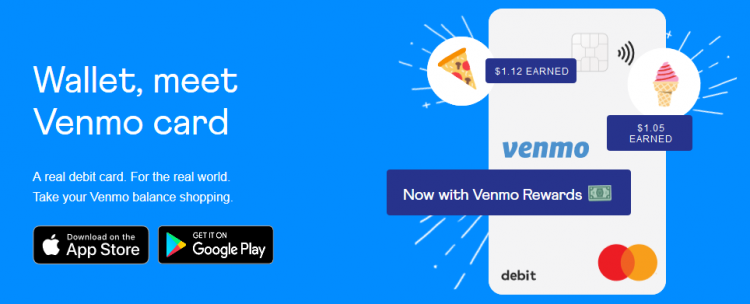 Venmo was established over a decade ago in 2009 by Andrew Kortina and Iqram Magdon-Ismail. The two were college roommates having met randomly during their freshman year. This peer-to-peer payment service was initially started as a messaging platform to send and receive money. It later evolved to become a social payment app with several features.
Is Venmo Available in Australia?
No. Venmo is not availabe in Australia yet, however they may add more countries soon. We will update this page, as soon as Australia is added to their list of accepted countries.
At the moment there are three conditions you have to meet, when applying for an account:
You physically have to be located in the US
You can to have a US bank account
You need  US phone number.
Products
1.Make and Share Payments: Venmo allows you to send money to friends and family that also have a Venmo account using funds in your Venmo account. You can also link your account to the debit card or bank account to facilitate quick payments.
2. Connect with people: Using its integrated social element, you can interact with your contacts, send birthday gifts or even split dinners.
3. Make purchases: The Venmo account offers a payment method for purchases you make as long as the merchant accepts Venmo.
4. Transfer money to your bank: You move funds in your Venmo account to the bank if after linking the two.
Free Market
Venmo works on the two popular mobile operating systems – Android and iOS. It also works on the web platform. To get started, choose your platform and proceed to create an account with Venmo. Complete your profile by filling in the bank account details or even debit card for authentication.
You'll be provided with an option to connect with friends that are already using the platform, usually through Facebook. The more information you enter, the higher your one-time transaction limit is, from a $300 weekly to $3,000.
Transacting funds between friends using Venmo
Before sending and receiving funds, Venmo must first identify your friends. The app scans through your contacts to find other Venmo users. You have the option to invite people you know to the service.
Venmo also imports your Facebook profile to create a potential friends list based on your Facebook friends. Making a payment on the app is straightforward. Just tap the bill icon then choose the friend. Select an option between asking for money (if he/she owes you) or paying money then write a short description for the transaction before sending the bill.
In the description field, you can use an emoji if you're not feeling like writing words. There's a confirmation button to give a green light for the transaction once you're done. The app will send an alert if and when you have new pending debts or when your friend complies with your request.
You can also transact with non-friends on Facebook using the Venmo Codes feature. Point your phone's camera at the other person's QR code and proceed to send or request funds.
This may be a turn off to many, but Venmo makes your transactions visible by default. However, the app gives you an option to restrict the information to Participants Only under privacy and sharing setting.
More Features
You can also choose to prevent anyone from sharing your activity under the settings. If you're one of those that don't like clicking on the phone, scrolling to find the app before completing a transaction, you'll love the next feature. You can use Siri on iOS to ask Venmo to pay your friends. Your phone will open the app for you, and from here, you can transact the funds.
Venmo keeps a running list of past transactions for tracking & reference purposes. Funds deposited to your account shows up in green whereas funds out of your account are in red. Since it is also a digital wallet, you can keep your fund on the app. The service allows you to complete payments through your bank account, debit card and credit card.
Also read:
Fees
We particularly like that Venmo has no fees for the following services:
Sending money from a debit card or bank account linked to your account.
Receiving money to your account
Using the standard transfer to your linked bank
Besides, the platform doesn't charge any monthly or annual fees.
There is, however, a $2.50 fee for ATM withdrawals when out of network. It is free when in-network. Here is a round-up of all fees charged by Venmo:
1% (min. $0.25 and max. 10) for instant electronic withdrawals depending on how you use your account
3% for sending money to people using credit card
3% for sending money to friends that use Venmo Purchase Program (using Venmo balance, bank or debit card)
$3.00 for over-the-counter cash withdrawal (bank or any other financial institution). The fee applies per signature withdrawal if a signature is required to obtain cash.
It is worth mentioning that if you have set up Direct Deposit and own a Venmo card, you're automatically eligible for FDIC insurance.
Venmo Card
Venmo provides a debit card that comes with different functionalities to its users. It gives you an option to choose the card colour that suits you.
The platform tracks all your card purchases, so you don't have to do the math. You can also share and split purchases with friends if they have Venmo accounts.
The Venmo card adds convenience when shopping as you can use it to pay. You automatically earn Venmo Rewards when you spend using the card. These rewards are only available for a short time at specific merchants on specific purchases. Earned rewards are sent to your account.
You have the option to disable the card if you misplace or lose it and enable it through the app when you find it.
The direct deposit feature allows paychecks to reflect in your account two days earlier than usual.
Customer Support
If you have any concerns and inquiries, you can get in touch with Venmo via email i.e.  [email protected].
If you have issues with your card, use the email address [email protected].
You can alternatively send a request on the website or use the mobile app to contact Venmo. The mobile app support is available Monday to Friday 7:00 am-1:00 am EST, and 9:00 am-11:00 pm EST on weekends.
Security
Venmo employs strong encryption to safeguard your information. The service also regularly monitors your account activity to identify suspicious or unauthorized transactions. Venmo gives you an option to sign out of the app if you suspect someone might try to access your account through the phone. Further, the app supports multifactor authentication so you can add a PIN code in the app for extra security.
Social commerce platform
Apart from a mobile payment application, Venmo also has a social platform where you can connect with your real friends. Here you can share shopping experiences. You and your friends can see, like, and comment on a shared purchase(s).
Pros and Cons of Venmo
Pros
Let's you make quick transactions with friends on contacts list that have the app
It is reliable and popular since it is affiliated with PayPal (parent company)
The app is interactive and fun owing to the integrated social media element
Cons
You incur costly fees when you use a credit card incurs for each transaction as opposed to using a debit card
Venmo is only available in the U.S.
You can only transact funds between Venmo and Venmo
Lacks an 'accept or reject payment' option that can come in handy when you want to reject payments especially from friends
Conclusion
Venmo is a great digital wallet and payment method application that can serve you well, especially if your circle of friends are already using it. The platform doesn't charge a lot of additional fees like other P2P mobile payment platforms. Besides, its mobile apps have a nice and user-friendly interface. The social element of the platforms makes it a fun and great way of transferring funds between your friends and co-workers.